1. I love these Jessica Simpson flats! They would be fun with something simple, to add a pop of color! They also come in yellow :)
2. These booties would be super cute with leggings or skinny jeans.
3. My Lucky Brand boots. I wear them a few times a week...people are probably sick of looking at them.
4. While we're on boots...the Joan of Arctic boots from Sorel. Wouldn't I look adorbs while building a snowman in these?!?!
5. If i could bull these off, I'd buy 'em.
6. Chocolate herringbone toms.
7. These pumps are cute, I really like the block heel that I keep seeing. Maybe they would some how make my legs look skinny...?
8. MacAlister wedgies from Jcrew. I heart them.
9. From Anthro.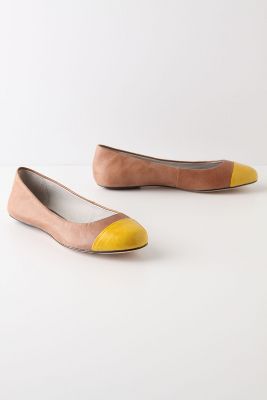 10. And these bad boys from Allsaints. Again, not that I could pull them off, but I really like them :)